Coffee, Sodas, Snacks and Much More!
Keurig® K-Cup® Brewers
See what a Keurig® Brewer can bring to your workplace.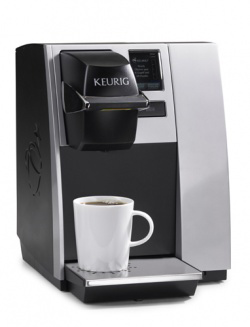 Single Serve Coffee The whole staff can choose their own cup, from the finest selection of gourmet coffees and teas. Simple to use, more variety, fresh taste and less waste!

SOFT DRINKS, BOTTLED WATER, JUICE, TEA We offer a wide variety of hot and cold beverages to suit virtually every taste. Our inventory includes the most popular brand names, as well as some lesser-known, distinctive drinks for the discerning palate.

ACCESSORY SUPPLIES Cups to creamers, straws to sweeteners, CDS offers all the accessories needed to supply your breakroom/ lunchroom.

TECHNICAL SERVICE Even the most sophisticated brewing equipment is of little value if it isn't working properly! We employ factory-trained technicians to install your equipment and perform timely preventative maintenance to make sure your coffee service is trouble-free and uninterrupted.